Booktree at Lloyd's of Kew
Booksellers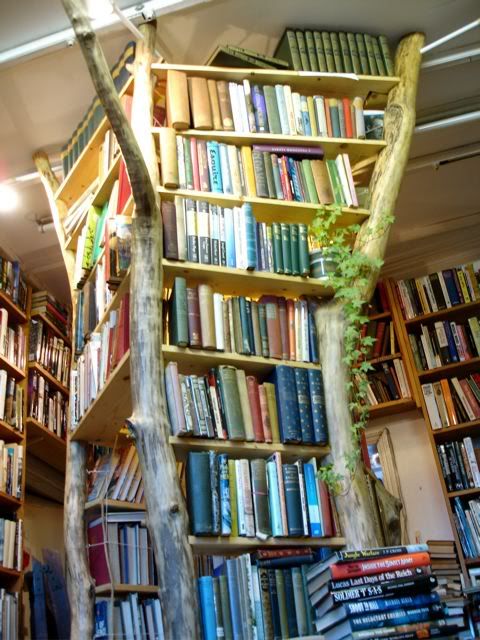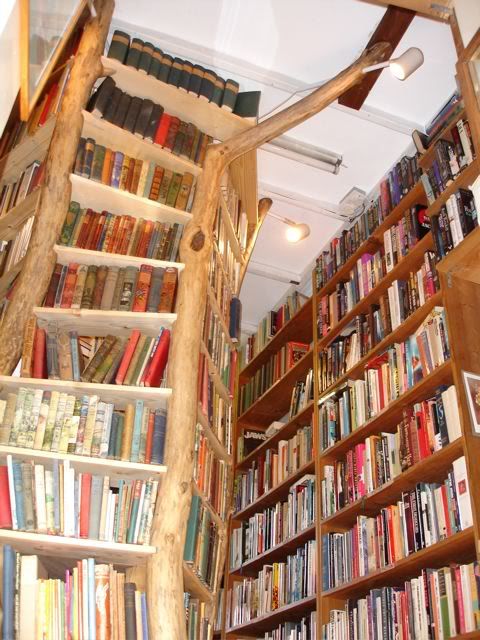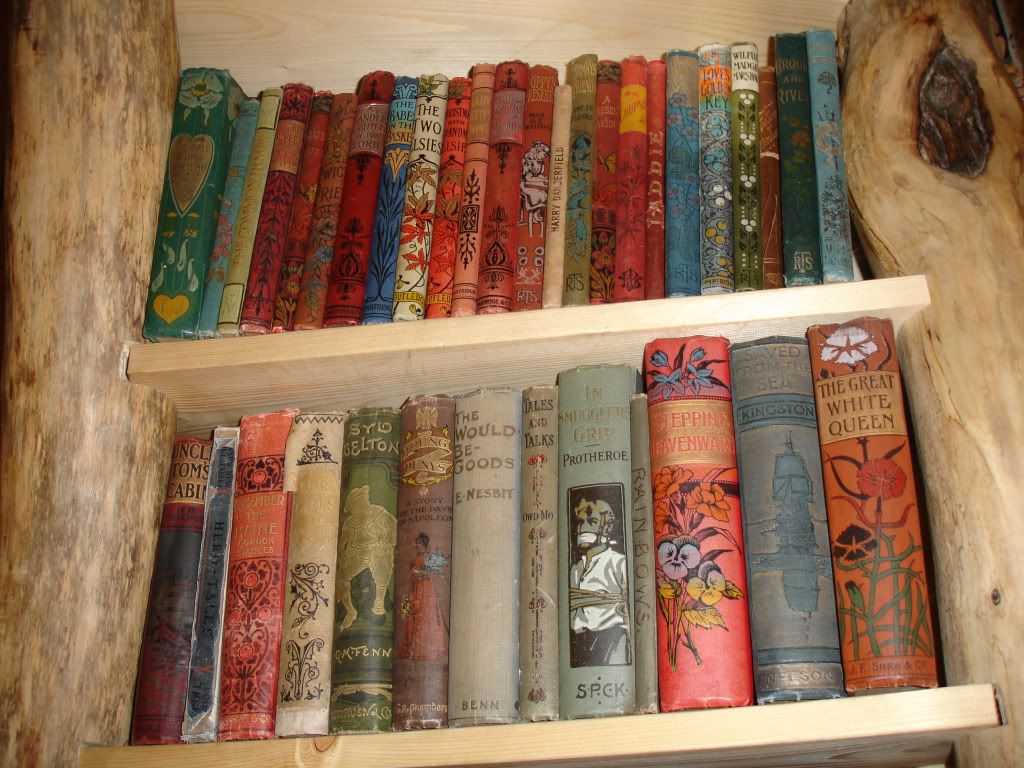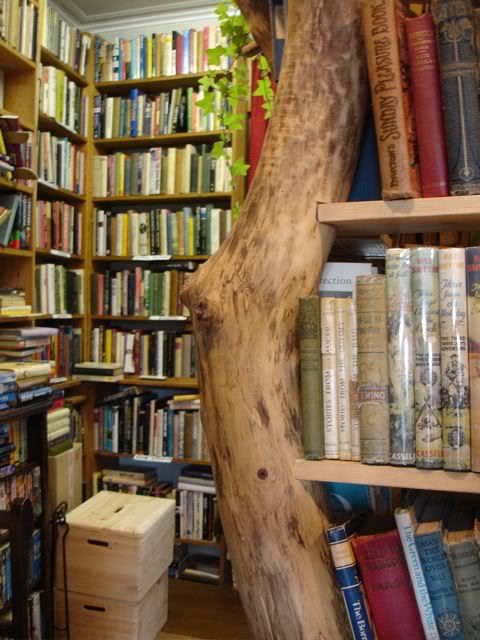 Heaven on earth.. or close enough.
From Ulrike Bulle, former owner of Lloyd's:
"I commissioned the booktree for my bookshop in 2006 and it was designed and built by Tim Vincent-Smith - Isn't it lovely?

The tree stems came from an island in the Thames nearby, where Tim was living on a boat. They were covered in little wood worm holes but we assumed that they would have died in the water... Wrong! They came crawling out in the comfort of my shop! We had to coat the thing in woodworm poison for a few weeks. Now my own house is full of books of course and I'm dreaming of installing a booktree there..."


*swoon* I wouldn't mind one myself! minus the wormy invaders of course. Vintage books make me happy-clappy!