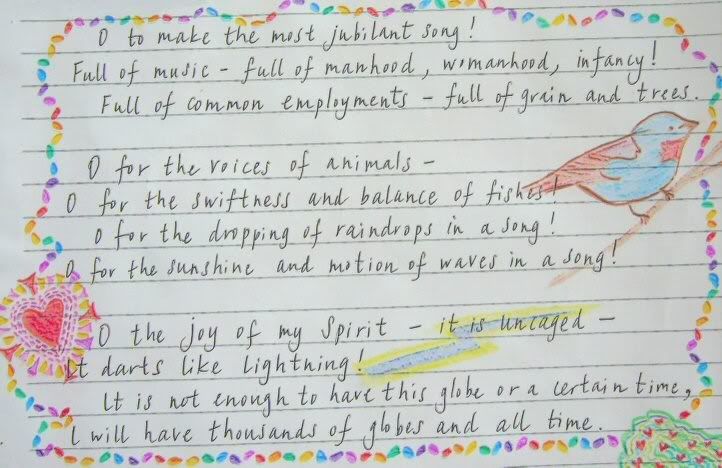 Walt Whitman - A Song of Joys

Just finished two new designs whee! Will post soon. I should probably spend less time doodling in my journal and focus more on painting. meep. Occupational hazard. Oh by the by, go watch The Descendants. You will bawl your eyes out. in a good way. Now back to the gulag!
P.S. Anyone else utterly obsessed with this song?