'Capturing Resonance' is a sight for sore eyes. The

installation was dreamed up
by sculptor Soo Sunny Park, working in
collaboration with sound artist, Spencer Topel.
The large-scale interactive auditory piece consists of clear Plexiglas squares, fastened within plebeian chain link fencing to form a vibrant multi-hued shell. It's currently hanging out on the third floor of the deCordova Sculpture Park and Museum in Massachusetts, illuminating the utilitarian corridors, just being awesome and putting disco balls to shame.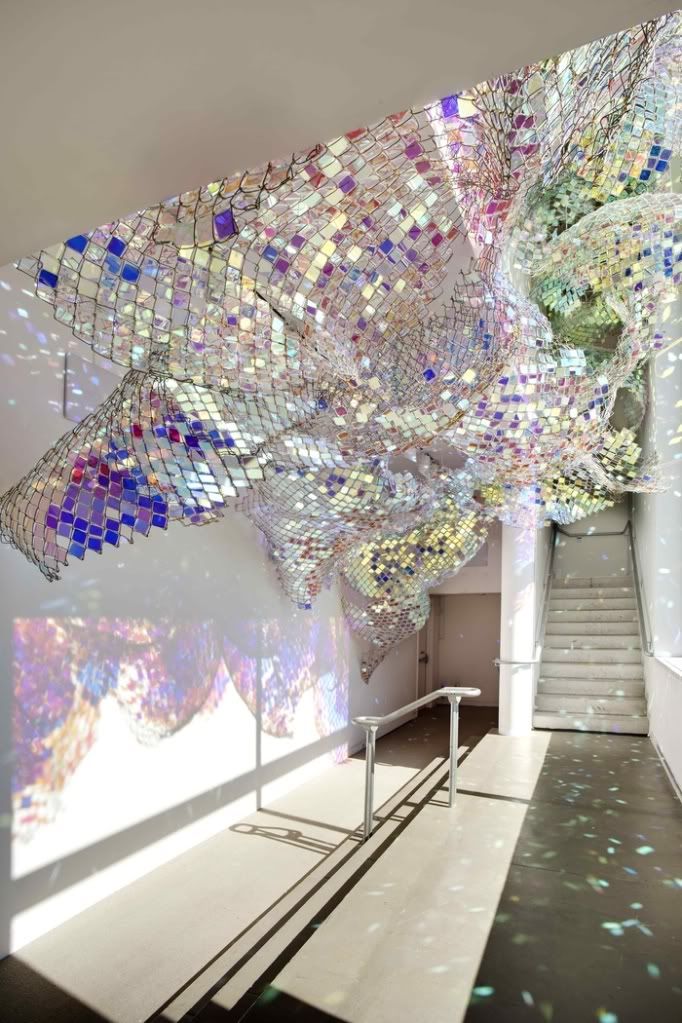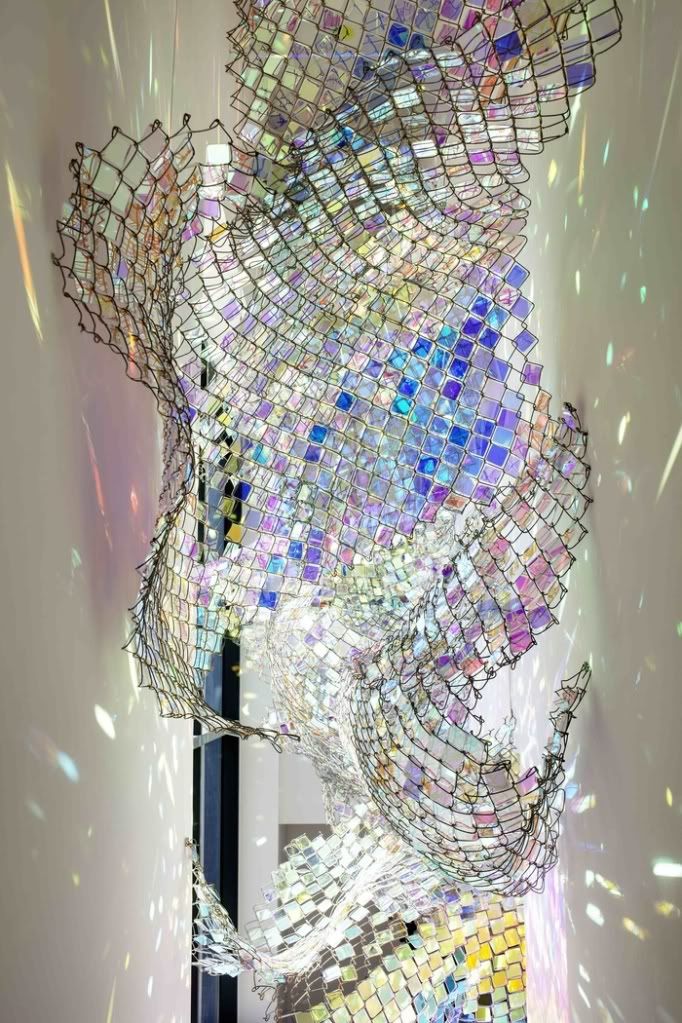 Brings new meaning to 'Sparkle Motion'. *sideways glance at you Donnie Darkonites out there*

In light, there are all colors. Life needs more Soo Sunny Park!